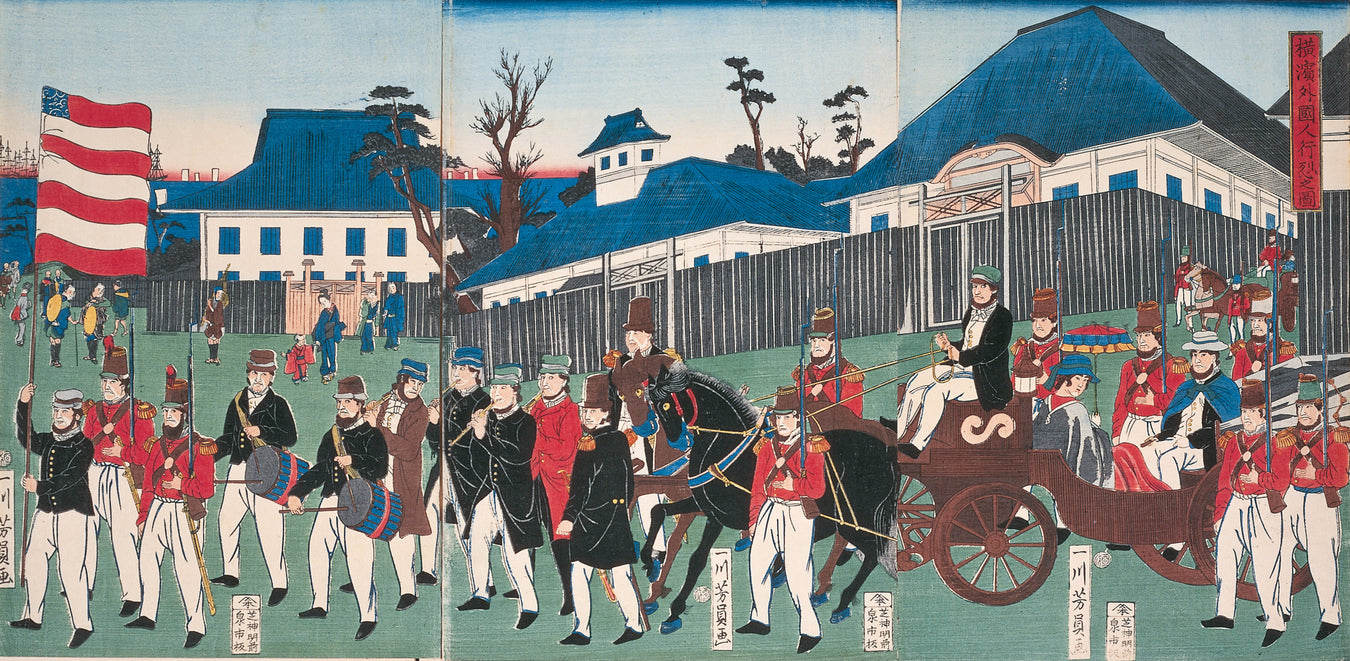 Yoshikazu Utagawa
Birth and death unknown
A disciple of Utagawa Kuniyoshi. His signs were Ichijyusai, Shunsai, Issen and Issensai.
During the drawing period from around Kaei to Meiji 3rd (1870), he drew battle, Samurai, flower and bird pictures, illustrations of grass paper, etc. After opening of Yokohama, he was interested in foreigners' lifestyle customs, drew Yokohama picture.

However, there were trains that neither ships nor a trailer had been drawn by him with imagination, for "American Steam Train Traffic" in Bunkyu 1st (1861), and "Tokyo development city cars" in Meiji 3rd, when the railway is not yet in Japan. It shows that Edo common people were very interested in the introduction of railways and that they had also sold pictures of imagination.
He drew many unusual subjects from abroad.