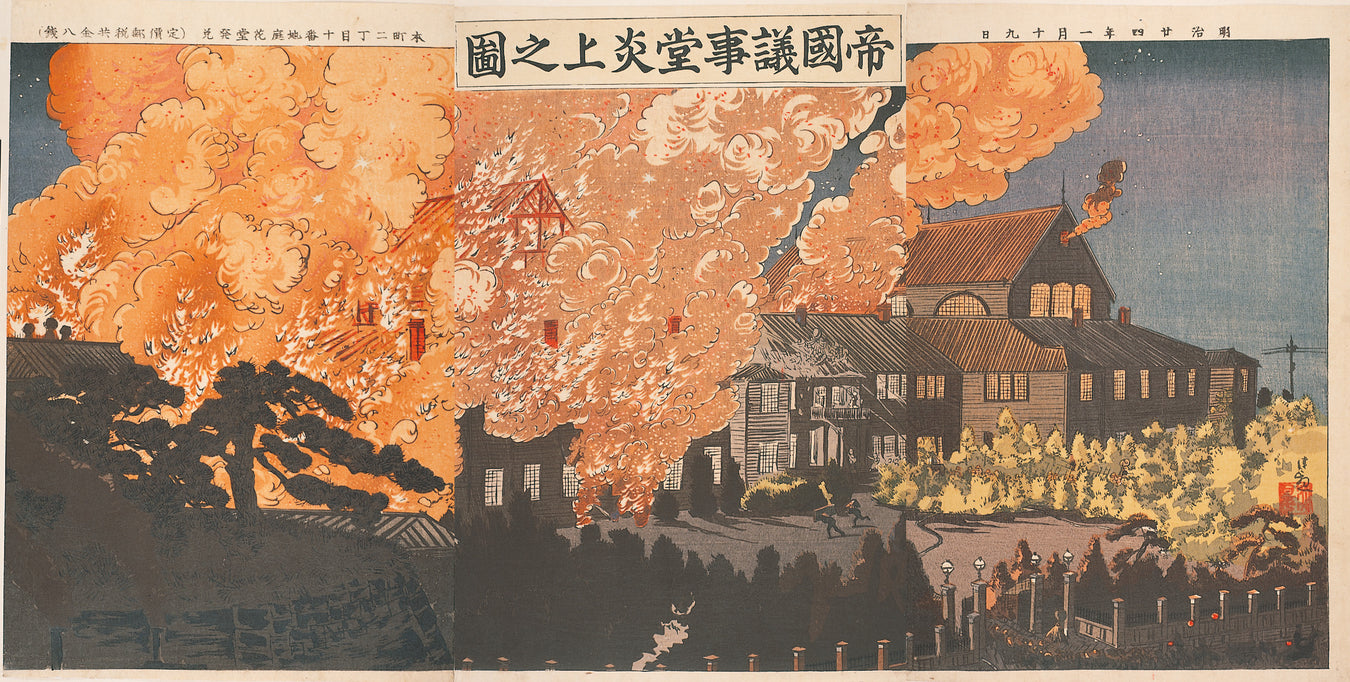 Kiyochika Kobayashi
Kouka 4th (1847) born, Taisho 4th (1915) died
Together with Yoshitoshi Tsukioka and Kunichika Toyohara, he had been also said to be the three great Ukiyoe artists in the Meiji period, also known as "the last Ukiyoe artist" and "Meiji Hiroshige".

Born in the lower house of the samurai, when the first year Keio, he followed with Iemochi Tokugawa rushed to Kamigata. In the battle of Toba Fushimi and so on, he fought as the shogunate side.

After the collapse of the shogunate, Kiyochika began to aim for painting. Initially he learned Western painting by Charles Wagnan, then he self-educated Japanese paintings in exchange with Kyosai Kawabe, Zeshin Shibata and Chingaku Awashima. He got knowledge in the photograph as well.

In the Meiji era, "Tokyo Shin Ohashi Rainy Picture" was sent. Kiyochika's painting method was said to be a light ray painting, and was filled with a delicate sensibility drawn in monotone with light and shade.
Fifteen years ago when Impressionists were introduced in Europe, Kiyochika was trying the same expression method as Impressionists.