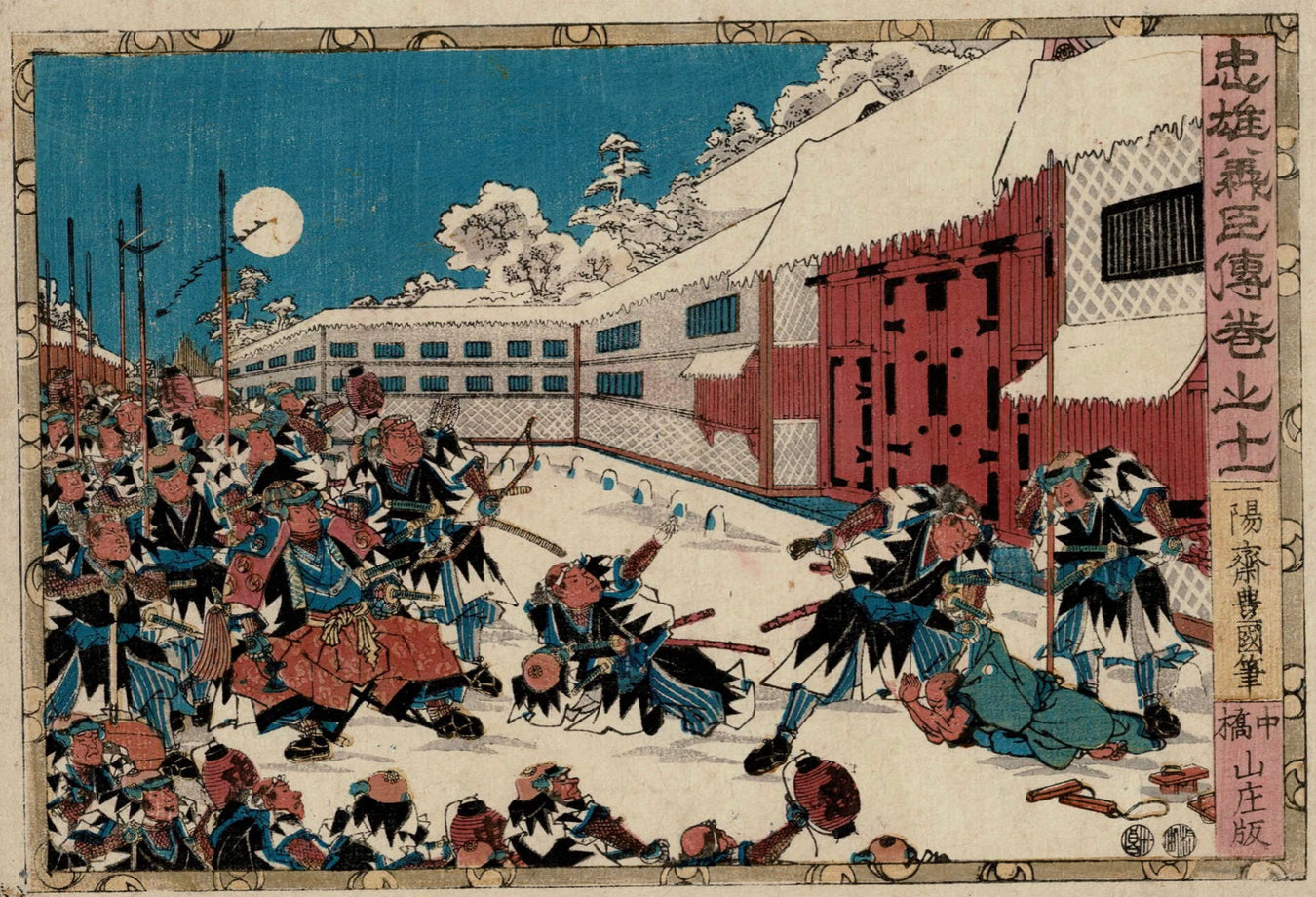 Toyokuni Utagawa the 1st generation
Meiwa 6th (1769) born, Bunsei 8th (1825) died
Disciple of Toyoharu Utagawa who was the founder of Utagawa party.
Ukiyoe in Toyokuni the 1st gained tremendous popularity with actor paintings and beautiful woman paintings. It can be said that he was the restorer of the Utagawa party's prosperity.

In his family, many famous and popular artists had been belonged, Kunisada the 1st, Kuniyoshi and others, who supported the heyday of Ukiyoe. Hiroshige the 1st also wanted to be joined, but the frame was full, so Hiroshige joined to Toyohiro Utagawa's family.

The flow of the Utagawa party which became the biggest force of the Ukiyoe culture continued to Meiji period, Yoshitoshi Tsukioka, Yoshiiku Ochiai, etc.
During the Kansei years, the "actor performing arts picture" from Izumiya-Ichibei became very popular, and actor, playing roles pictures such as Toyokuni's "Ookubi-e" became trend at the time.

Even in beautiful women paintings, there was influence from Utamaro, but also created Utagawa style which is stylish and glossy with grabbing the epidemic of the times.
German SUKCO (Frredrich Succo) highly appreciates Toyokuni the 1st in his book "Toyokuni und seine zeit" (1913).