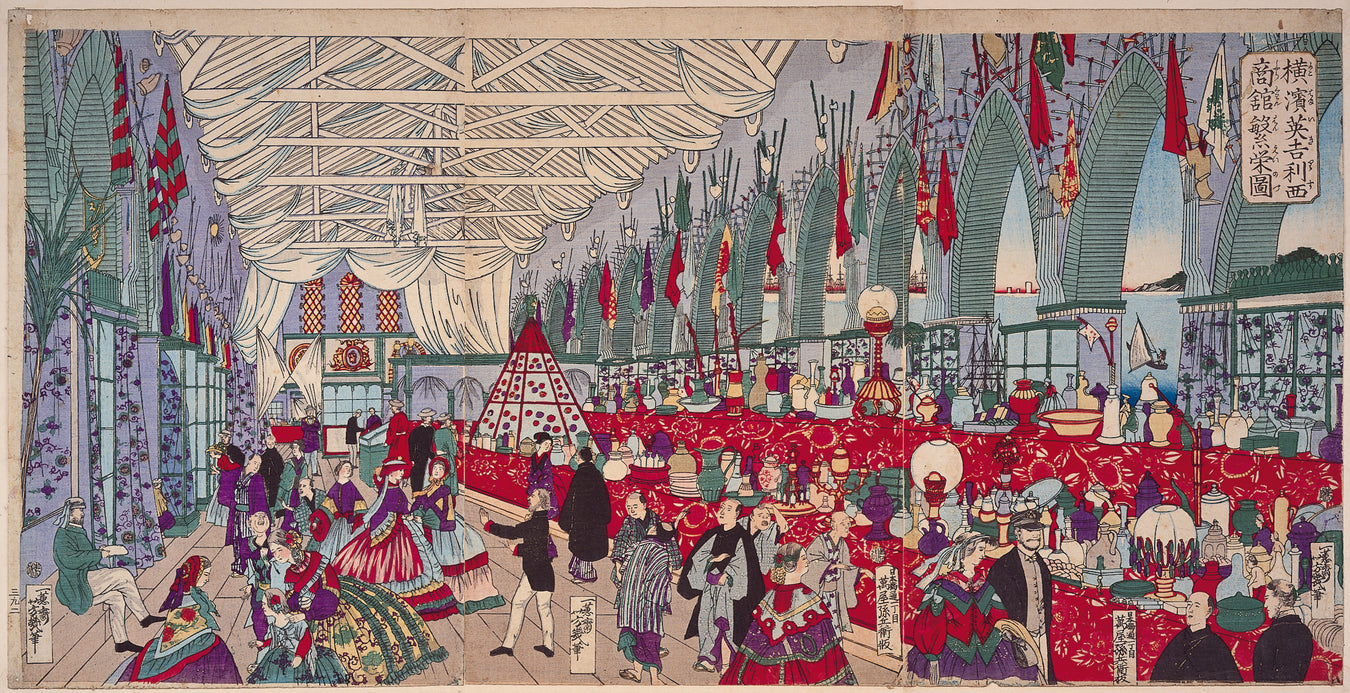 Yoshiiku (Ochiai) Utagawa
Tenpo 4th (1833) born Meiji 37th (1904) died
Disciple of Kuniyoshi Utagawa. In the early Meiji era, it was a popular painter who divides popularity with his younger brother disciple, Yoshitoshi Tsukioka.

Yoshiiku was also highly valued in painting skills, and there were a wide range of works, including beautiful woman, actor, Genji, and Yokohama paintings, besides caricatures. His Samurai painting have been also valued.

Different from Yoshitoshi, he was interested in advancing industries pictures, such as Yokohama painting.
Yoshiiku also demonstrated his mentality in the business, he participated in the launch of the "Tokyo Nichi-nichi newspaper" in Meiji 5th, and often drawn illustrations in a newspaper.

Inherited the style of Kuniyoshi, his master, who introduced advanced way from western paintings expressions, Yoshiiku has produced many unique and humorous works.